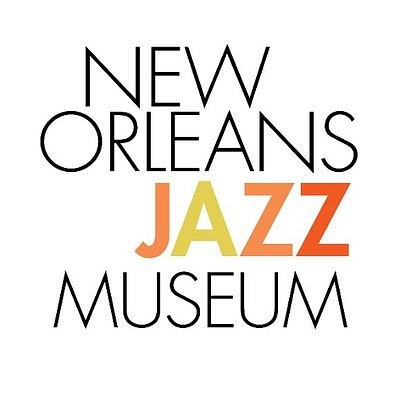 April 29th, 2021 - September 5th, 2022
400 Esplanade Ave.
New Orleans, LA 70116
From the Fat Man to Mahalia: Paintings by James Michalopoulos
James Michalopoulos, New Orleans' most recognized living artist, conjures the moods and syncopation of jazz in an exhibition opening on April 29th at the New Orleans Jazz Museum. This retrospective will span the artist's most recent paintings of street musicians to rarely seen works, loaned from private collections across the United States–including the original painting for the Jazz Fest poster of Louis Armstrong, which hasn't been in Louisiana in over 20 years. The exhibit will run through January 1st 2022.
"My work tends towards the expressionistic. It is gestural, energetic, and colorful. I think there is a quality of movement in most of it. This is due to my ability to sense the pulse of people and objects. I love the lyric that life can be: off-kilter, chaotic, and colorful, a kaleidoscopic unfolding. I try not to interpret too much because I believe it stifles the work. The picture is a boogie and I'm the boogie man. I am a medium for an inspirational circumstance. I'm on the lookout for the enlivening." -James Michalopoulos
"We are excited to work with James Michalopoulos on this exhibition. James brings a unique perspective that is quintessentially New Orleans," said Greg Lambousy, Director of the New Orleans Jazz Museum. "The exhibition will pair his music-themed paintings with instruments and other objects from our collections, exploring connections between the visual arts and music and illuminating the vibrant music scene in the lower French Quarter, a vibrancy that will return in time."
"James Michalopoulos's paintings of the icons of New Orleans show his understanding of their characters and style: Mahalia Jackson losing herself in song, Allan Toussaint's uncontained grin depict an appreciation and love for both the musicians as well as the music. This love extends to his portraits of the nameless musicians on the street or in the corners of the music clubs of the city. The exuberance of music making is what this exhibit is all about," explained exhibition curator, David Kunian.
The mission of the New Orleans Jazz Museum is to celebrate the history of jazz, in all its forms, through dynamic interactive exhibits, multi-generational educational programming, research facilities, and engaging musical performances. The Jazz Museum enhances New Orleans's ongoing cultural renaissance by providing diverse resources for musicians and music lovers of all languages and nationalities. The museum fully explores America's quintessential musical art form in the city where jazz was born.